2020 Board of Directors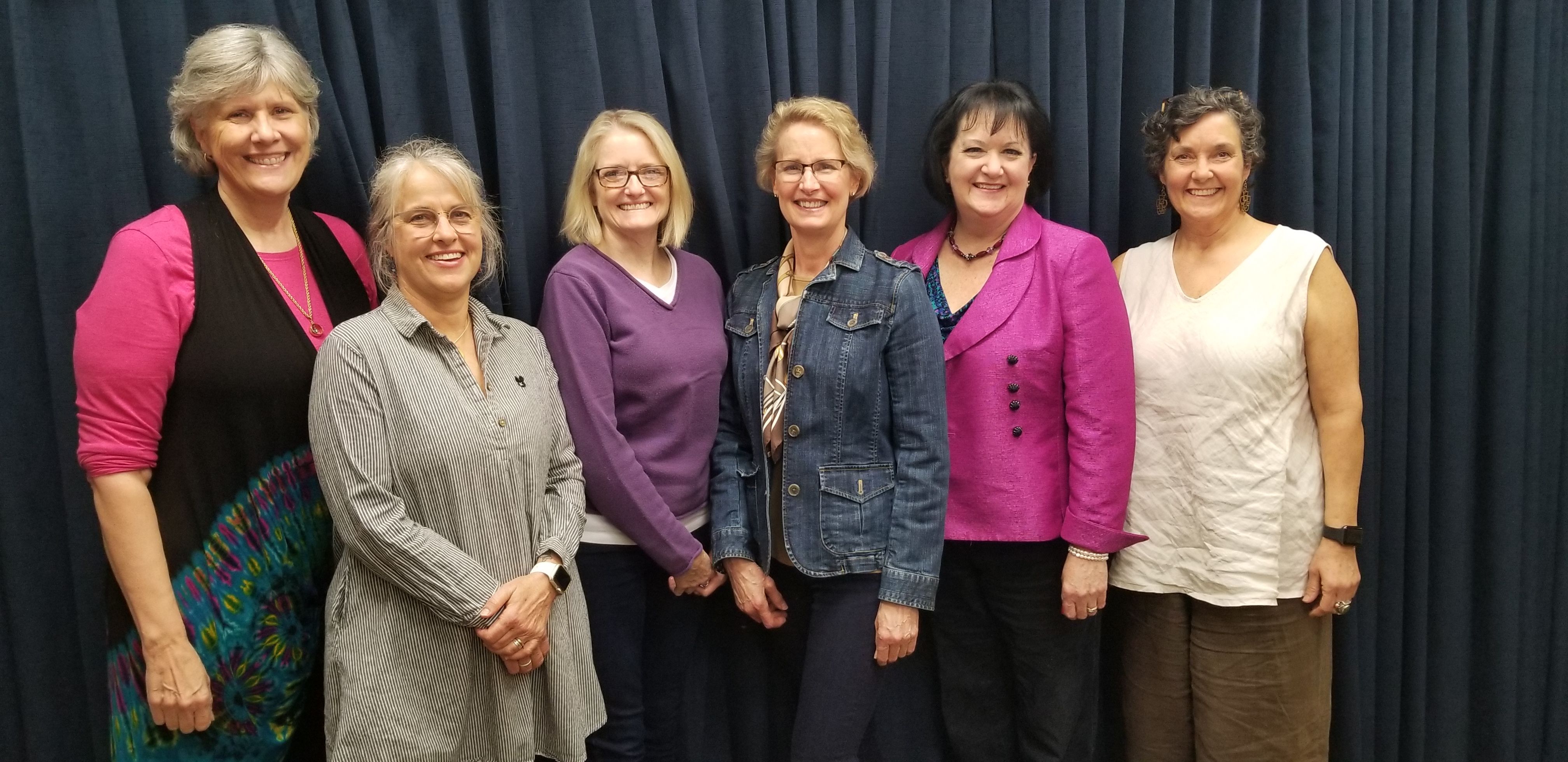 From Left to Right
Barbara Hadley - Board President
Kriss Miller - Board Member
Kris Smither - Secretary
Nancy Petersen - Treasurer
Eileen Bobowski - Executive Director
Kelly Wilson - Board Member
Barbara Hadley, Board Member and Board President - 30+ years' experience as a CPA; as an entrepreneur, created and sold a business that remains a leader in its market.
Kriss Miller - Board Member and Artist, brings extensive experience in coordinating intergenerational arts experiences, with significant fibers experience in knitting, felting, quilting, dyeing, sewing and design. Selected as a contributing artist for the 2018 Art in the Loop grant.
Kris Smither - Board Member and Curriculum Development (volunteer) is a retired art teacher with 30+ years' experience in teaching the arts and recipient of Missouri teacher of the year.
Nancy Petersen - Board Member - Industrial Program Instructor with 40 + years' experience in the apparel industry. She is a professional designer, patternmaker, and expert seamstress. She holds a Bachelor of Science in clothing and Textiles.
Kelly Wilson - Board Member and Entrepreneur brings 30+ years of experience in leading, teaching, and growing entrepreneurial endeavors. Kelly is a class of 2016 Women Who Mean Business member.