Plaid-ish Quilt Project 1/6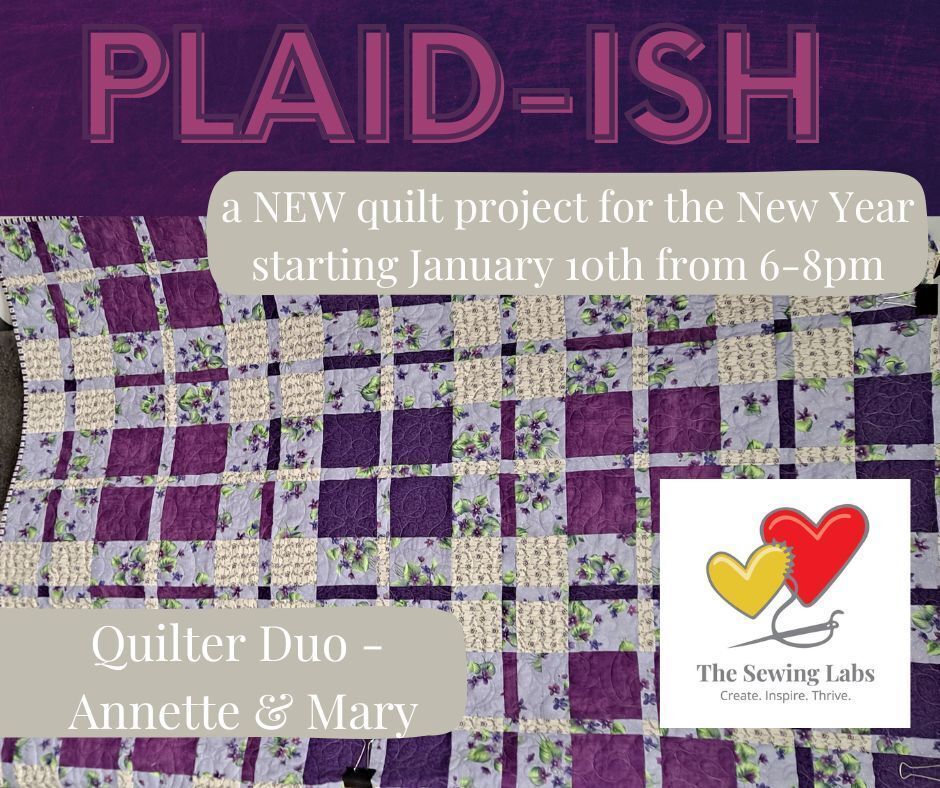 Plaid-ish is a free pattern from Kitchen Table Quilting that has been made by many quilters.
This is an Advanced Beginner class - Basic Sewing skills required
Successful class participants should have mastered 1/4 seams. We will teach correct placement of fabric for effect and proper pressing directions. Correct placement of light, medium, and dark fabric choices create a large (almost a twin) quilt that looks like a plaid. There are only three different blocks that are very similar to make. Students may need to assemble some blocks at home due the size of the project or choose to make a smaller quilt. Instructions include a coloring sheet to plan your quilt.
Pinterest and Instagram have many examples and inspiration for this quilt from other makers. We would love to have you join us in making this fun quilt.
Annette and Mary
Class is 6 sessions weekly on Tuesday evenings from 6-8pm
Fee $ 120
Materials can be used from TSL stash or bring your own.
Materials requirements will be given upon registration