Quilting - Cross Body Bag 2 of 2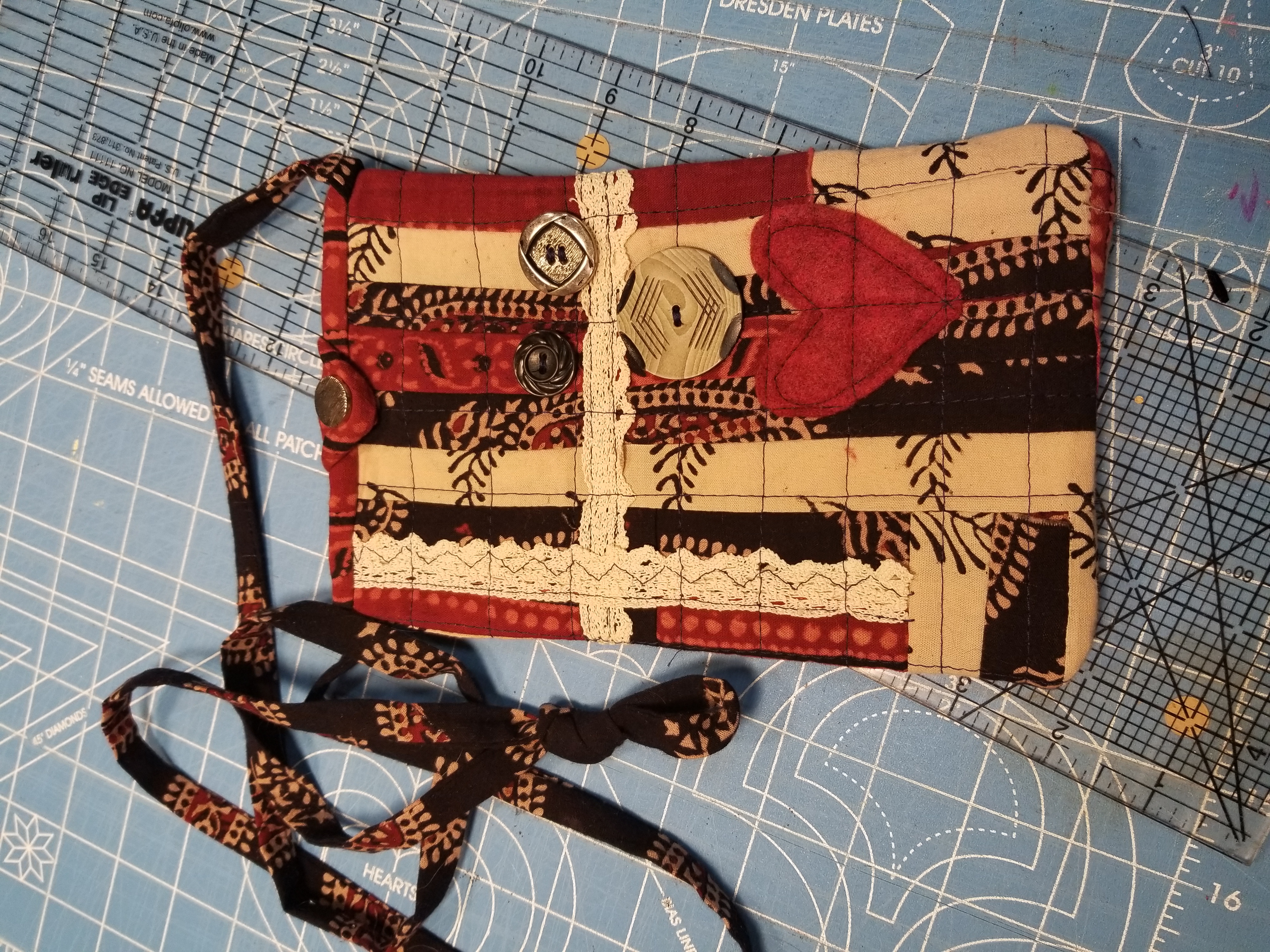 Quilting Club
Quilted Cross Body Bag –You will make a mixed media cross body bag. The perfect size for your essentials. Enjoy adding elements to make a one of a kind bag for yourself or give as a gift. Involved machine and hand sewing.
Made incorporating items such as;
*batik fabrics
*trims & ribbons
* embellishments - buttons, charms and more
* quilting
– and then construct a personal cross body bag using this fabric.
All materials included.