Jelly Roll Quilt Top Race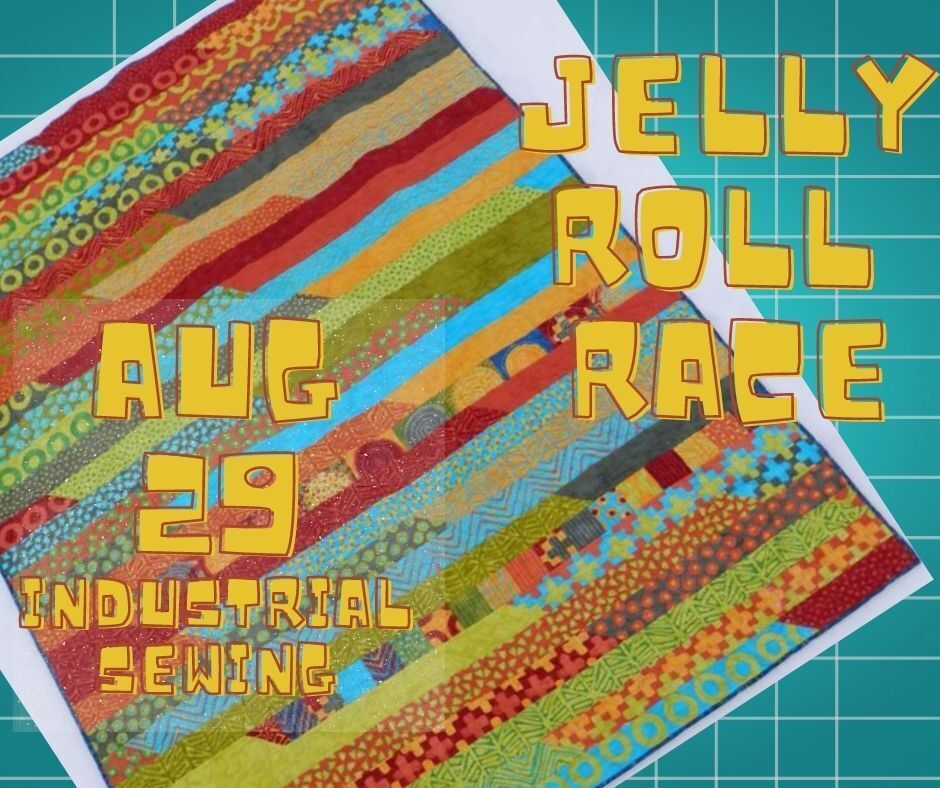 This is a Fun & Fast Workshop - in just 4 hours or less you will have completed this quilt top using a pre-cut jelly roll.
Jelly Roll is provided and you will learn the tips & tricks to "Get-R-Done" and off we go.
But wait - you will be making this quilt top using our Industrial Straight Needle machines - this take the element of speed up one more notch.
And there is more! We are going to add more fun - Winner of the race get FREE Longarm quilting services on their quilt.
Contest is limited to 10 racers - sign up today!
Adding borders is optional and not part of the contest.
All materials provided - takes one 42 strip jelly roll to complete
Class Fee $ $80